Nov.13 - Nov.14

08:00 AM - 05:00 PM

2045 Polaris Pkwy

Columbus, OH, 43240, USA

Event Category

Independent Art Festival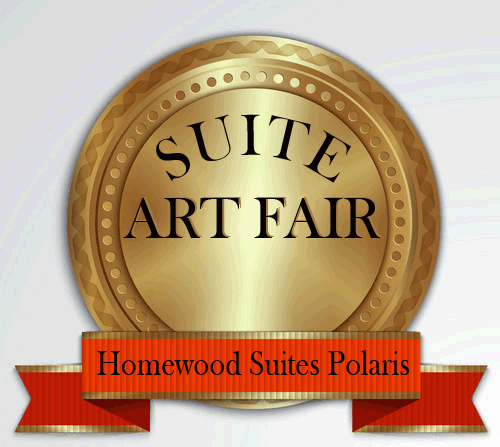 Hotel suites have been used for ultra-expensive gallery-based art fairs. We are exploring the concept for mid-priced artists. Each artist receives a suite for the weekend. Arrange it as you see fit, using existing furnishings supplemented with Propanels, mesh walls or other displays.
Best for artists with originals and limited edition work. Each artist has their own dedicated space. Use existing furnishings or start from scratch. Create a gallery that showcases your work.
Collectors get a chance to meet the artist, discuss the work and purchase in a comfortable relaxed setting. It's a more comfortable way to get the full story of your favorite artists.
Leave feedback
Describe your experience with Suite Art Columbus, OH