Jun.05 - Jun.06

09:00 AM - 04:00 PM

Event Category

Independent Art Festival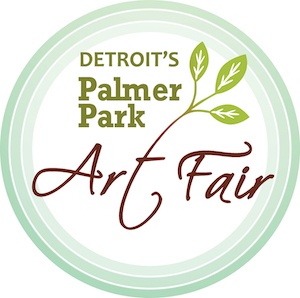 The Palmer Park Art Fair brings a high quality fair back to Detroit. This 200 acre park is convenient to many of the cities wealthiest areas. It runs along Woodward- a major commuter route. Our attendees prove that high-quality artwork sells in the city. The residents of these neighborhoods have higher incomes and very low housing costs so they have some of the best rates of disposable income anywhere. This is a boutique art fair, limited to about 60 artists.
Move in is available on Friday afternoon and Saturday morning. Show hours are 10am until 7pm on Saturday and 11am until 5pm on Sunday. Booths are about 11 foot wide and most have additional space behind. A tent option is available. Parking is convenient and there is RV parking with advance notification (though no electric or water connections are possible).
---
GENERAL INFORMATION
Over the last decade, Detroit has lost many of its most popular events. Now with a resurgence of energy and support for the arts we will provide a venue for artists to meet patrons and buyers. The city is home to many amazing artists, young and old, contemporary and traditional. We also invite fine artists from around the country to experience the city.
Palmer Park is surrounded by some of Detroit's wealthiest neighborhoods. Palmer Woods is the home to 5,000 square foot homes for doctors, lawyers, business owners and others with the means and desire to purchase art. To the east is the Golf Course district, followed by the University District and Sherwood Forest with its elegance and quality residences. South is the Apartment District, home to huge condos and apartments with marble floors that are returning to their 1920s splendor.
Integrity Shows produces other successful events in nearby cities. The producer lives near Palmer Park and is active with People for Palmer Park, our nonprofit partner for this event.
This is the time and place to embrace Detroit.
• We have arranged to have four kinds of canopies available to rent at the show for those that want to travel lighter, or who want to experiment with different tents before buying. Please let us know after you are accepted if you would like to rent a tent as we only have one of each unit.
Leave feedback
Describe your experience with Palmer Park Art Festival