Kierland Fine Art and Wine Festival at Scottsdale
Oct.28 - Oct.29

10:00 AM - 05:00 PM

Kierland Commons Main Street Center

15215 N Kierland Blvd

Scottsdale, AZ, 85254, USA

Event Category

Independent Art Festival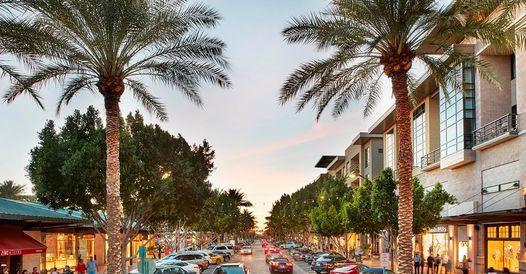 Mark your calendars for October 28-29, 2023, from 10 am to 5 pm, and head to Kierland Commons in North Scottsdale for an unforgettable experience. Vermillion Promotions, Arizona's premier Fine Art & Wine Festival producer presents this annual event for art and wine enthusiasts.
Indulge in wine tastings from renowned Arizona wineries as you stroll down Main Street serenaded by live music throughout the Kierland Fine Art & Wine Festival.
The festival showcases a wide array of original art, from bronze and glass sculptures to mixed media and fine photography. Whether you're interested in landscapes, portraits, or abstract art, there's something for everyone.
Kierland Commons is not just about the festival; it's a lifestyle destination. It offers a unique blend of upscale shopping and dining options.
For more details and wine tasting tickets, visit Eventbrite.
Don't miss out on this signature Scottsdale event that perfectly complements the city's vibrant cultural scene!
Leave feedback
Describe your experience with Kierland Fine Art and Wine Festival at Scottsdale