Festival of Arts at Summerlin
Oct.13 - Oct.15

09:00 AM - 04:00 PM

The Lawn

1980 Festival Plaza Drive

Summerlin, NV, 89135, USA

Event Category

Independent Art Festival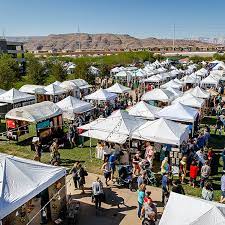 Step into a world where imagination knows no bounds! The 27th Summerlin Festival of Arts is back, and it's more vibrant than ever. Hosted at the picturesque Lawn at Downtown Summerlin, this three-day extravaganza is a feast for the senses. 
Handpicked by a panel of art connoisseurs, the festival showcases the works of over 100 esteemed artists. From contemporary paintings to intricate sculptures, there's something for every art lover to admire and acquire. This year, the festival also welcomes the Southern Paiute tribe, adding a cultural dimension with their fine art and crafts. 
Please note that vendor and entertainment opportunities are by invitation only. Food and beverage services are exclusively provided by existing Downtown Summerlin vendors. 
Indulge in a variety of high-caliber performances, from tribute bands to award-winning illusionists. Experience the captivating Native American dances and live music spanning genres from Pop and Rock to Country and Reggae. 
But it's not just about the art; it's about the experience. The festival is a family affair, featuring a variety of children's activities and entertainment options that make it one of Southern Nevada's most cherished annual events. 
The festival is complimentary to attend, and ample free parking is available. 
Summerlin Festival of Arts, Contact McKinzie at 702-234-5307 or McKinzie@twgpr.com
Leave feedback
Describe your experience with Festival of Arts at Summerlin