Evergreen Family Harvest Festival
Sep.26 - Sep.27

12:00 AM - 11:59 PM

3719 Evergreen Pkwy

Evergreen, CO, 80439, USA

Event Category

Independent Art Festival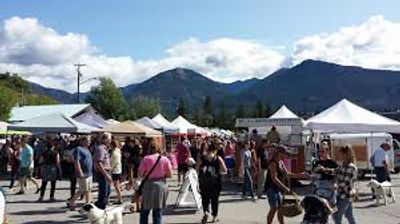 The show has been rescheduled.
Due to the recent news surrounding COVID-19, we have decided it is in the best interest of everyone to reschedule the Evergreen Harvest Festival to September 26th & 27th - That's an extra day!
CHANGES WE ARE MAKING For you and the public's health/safety, booths will be spaced for better social distancing. Therefore, we will not charge any corner booth fees. This way every artist will have plenty of space on either side of their booth.
SOMETHING BRAND NEW!
To encourage the public to attend (and maybe find a favorite artist remotely?) we will be broadcasting an HD Live Stream to the followers on our Evergreen Mountain Art Celebration FB Page all weekend long, including once per day from your booth! No other promoter has ever done that!
Lastly, we will be providing extra hand washing stations and extra hand sanitizer stations dispersed though out the show. We will also have free gloves for all YOU artists.
In these trying times, I want to remind you of your calling as an artist. You highlight what mankind can be. You remind us all that the world has beauty. So be courageous. Careful, but still courageous.
We hope you will join us for the new dates
Leave feedback
Describe your experience with Evergreen Family Harvest Festival