Wigwam Festival of Fine Art In Litchfield Park
Feb.16 - Feb.18

10:00 AM - 05:00 PM

The Historic Wigwam Resort

300 E Wigwam Blvd

Litchfield Park, AZ, 85340, USA

Event Category

Independent Art Festival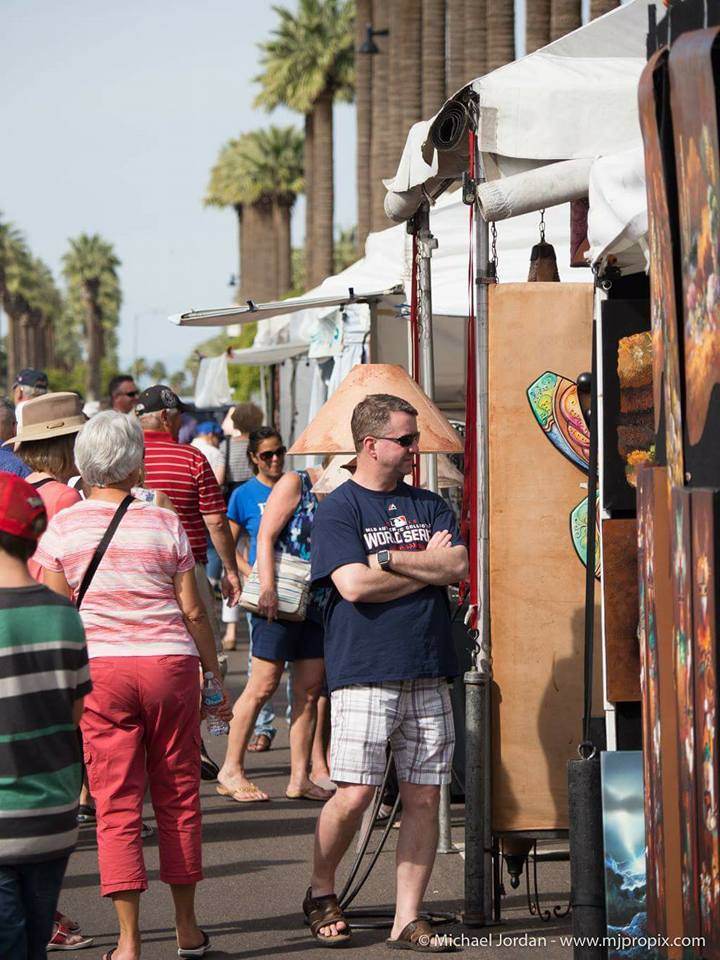 Discover elegance and creativity at Arizona's leading art festival—the Wigwam Fine Art Festival. Situated in the heart of the Sonoran Desert, this annual celebration elevates the festival experience by featuring the works of over 125 elite artists. Hosted at the iconic Wigwam Resort, this venue is a blend of historic charm and modern luxury, complete with lavish accommodations and fine dining selections. 
As you step into the resort, you're greeted by majestic palm trees, impeccably landscaped grounds, and lush botanical gardens. It's more than just an art festival; it's an experience that sets a new standard for cultural events. 
The Wigwam Fine Art Festival offers a curated selection of visual arts, live musical acts, and gourmet culinary delights. Whether you're an avid art collector or simply looking to indulge your senses, this festival promises an unforgettable experience. 
Please contact Candy Vermillion for more information (623) 734-6526
| | |
| --- | --- |
| Booth Price (USD) | $425.00 |
| Jury Price (USD) | $30.00 |
| Application Files | |
Leave feedback
Describe your experience with Wigwam Festival of Fine Art In Litchfield Park