28th Annual Fall Carefee Fine Art and Wine Festival
Nov.05 - Nov.07

09:00 AM - 05:00 PM

101 Easy Street

Carefree, 85377, USA

Event Category

Independent Art Festival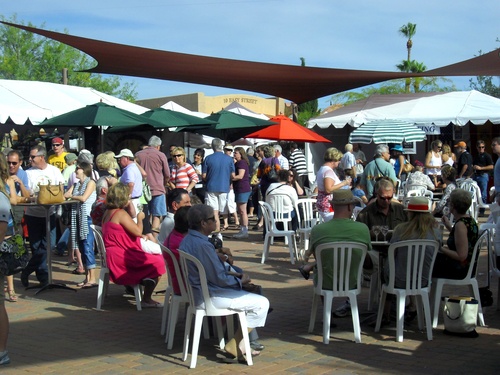 Meet 165 award-winning, juried fine artists at this Signature Event! Sip fine wines and listen to the tunes of live musicians, while strolling throughout small to life-sized bronze sculptures, paintings, metal, clay, wood, stone, glass, ceramic, copper, found objects and mixed media sculptures. See an array of pottery, photography, one-of-a-kind jewelry designs, batiks and much more! Take in more than 5,000 original masterworks of fine art and fine crafts. Subject matter ranges from Southwest and traditional to contemporary and abstract, including floral, wildlife, European, African and Native American. This festival offers a wide variety of mediums, styles, sizes, subject matters and price ranges, to ensure there is something that appeals to everyone who attends.
The Carefree Fine Art & Wine Festival is nestled within the heart of Carefree's town center, surrounded with specialty shops, galleries, restaurants and outdoor cafes.
Thunderbird Artists is honored to continue working with their longest running partner, the Carefree/Cave Creek Chamber of Commerce and all their great volunteers.
Leave feedback
Describe your experience with 28th Annual Fall Carefee Fine Art and Wine Festival