18th Annual Alexandria Old Town Art Festival
Sep.12 - Sep.13

09:00 AM - 04:00 PM

300 John Carlyle Street

Alexandria, VA, USA

Event Category

Independent Art Festival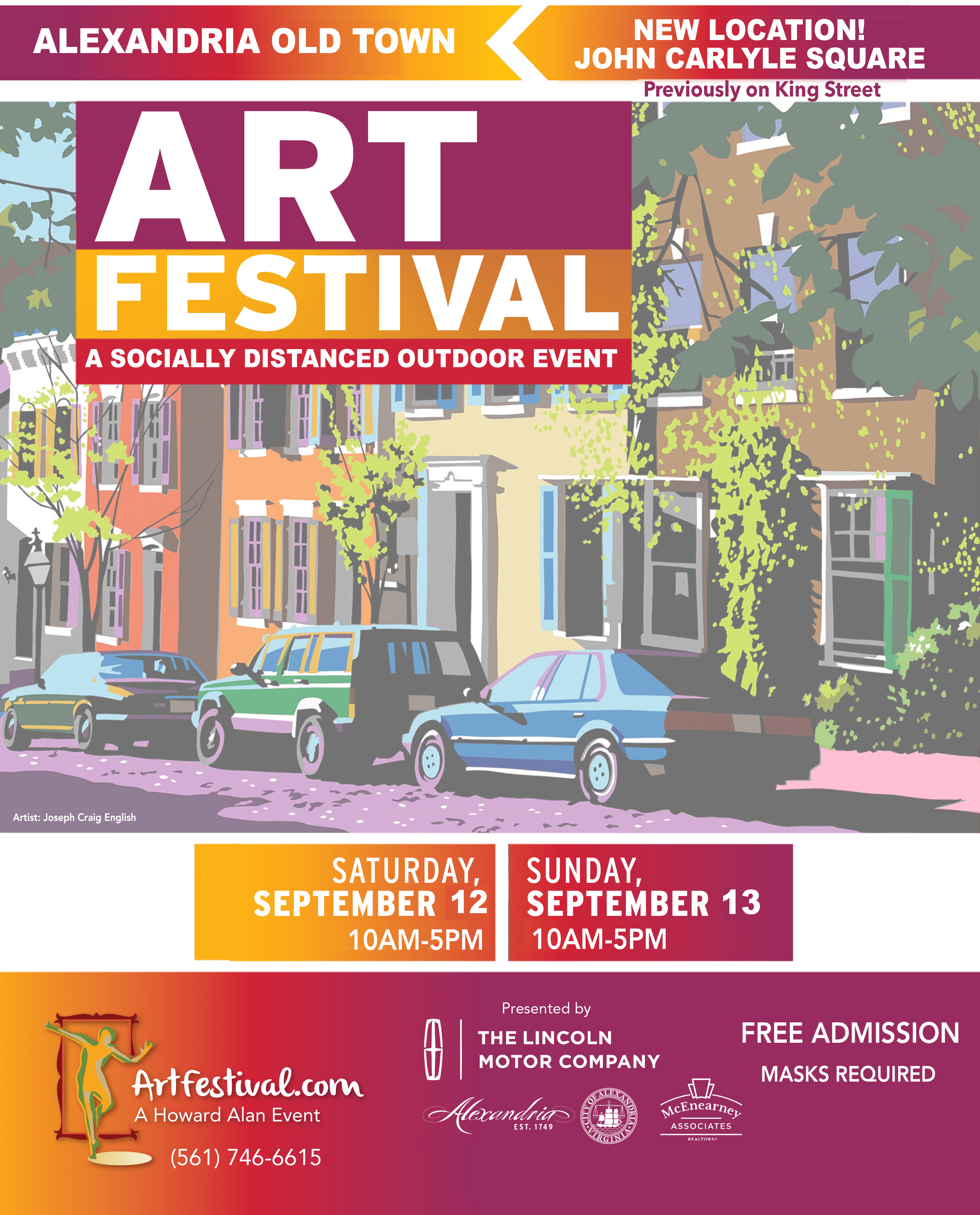 Howard Alan Events is proud to return once more to Virginia's Old Town district in its new location, John Carlyle Square. Carlyle is a mixed-use community within the Eisenhower East area of Alexandria and includes high-rise residential complexes, hotels and retail establishments. The neighborhood in historic Old Town includes a variety of natural open spaces and parks, and a retail/entertainment center, serving both a local and regional market. Alexandria is recognized as one of the country's premier artistic hubs. The strong support we receive from the Alexandria Convention and Visitors Bureau contributes to the local crowd, and that support continues to its new location. All artwork is juried, which provides a higher level of quality, diversity and creativity of art on display, exemplifying the gifted artists in regions from all over the country.
Safety measures in place for the socially-distanced, outdoor art event:
• All attendees are asked to wear a mask upon entering the Festival, with the exception of children aged 2 and under.
• Entrances and exits will be monitored for one-way traffic.
• Visitors should reserve free time slot on Eventbrite.
• Social distancing is required between artists and patrons, and patron groups.
• Patrons are asked to stay home if they have been diagnosed with COVID-19, awaiting test results for COVID-19, or show any symptoms of the virus.
• Guests are also asked to utilize hand-washing and sanitizing stations on a regular basis and avoid casual touching.
Join us in contributing to a safe and enjoyable event by reserving your free time slot now!
Leave feedback
Describe your experience with 18th Annual Alexandria Old Town Art Festival