Use Your Profile to Sell More Art
Your Profile Page is a Powerful Selling Tool:
Your Vendor Profile acts as your Virtual Booth Front. It gives Artists an opportunity to build trust with customers and soon-to-be-customers.  Artists with stronger profiles see more product exposure.  Here's some ideas to help you build a profile that increase sales and exposure.
Let your customers know your policies up-front:
When a buyer takes to Google or Bing in search of the item you created, and they land on your product listing, they want to know who they're dealing with.  They can view our standard OAF policies easily but they also want to know the policies that you have within your own Online Art Festival booth.
We will review your posted policies in the event that a dispute arises between a customer and Vendor.  Whenever possible, we'll follow your policies and support you - but those policies should be posted clearly before this happens.
Do you accept returns, refunds or exchanges?
What happens if a shipment becomes damaged?
Can you do custom work?
Can you answer some Frequent Questions customers may ask?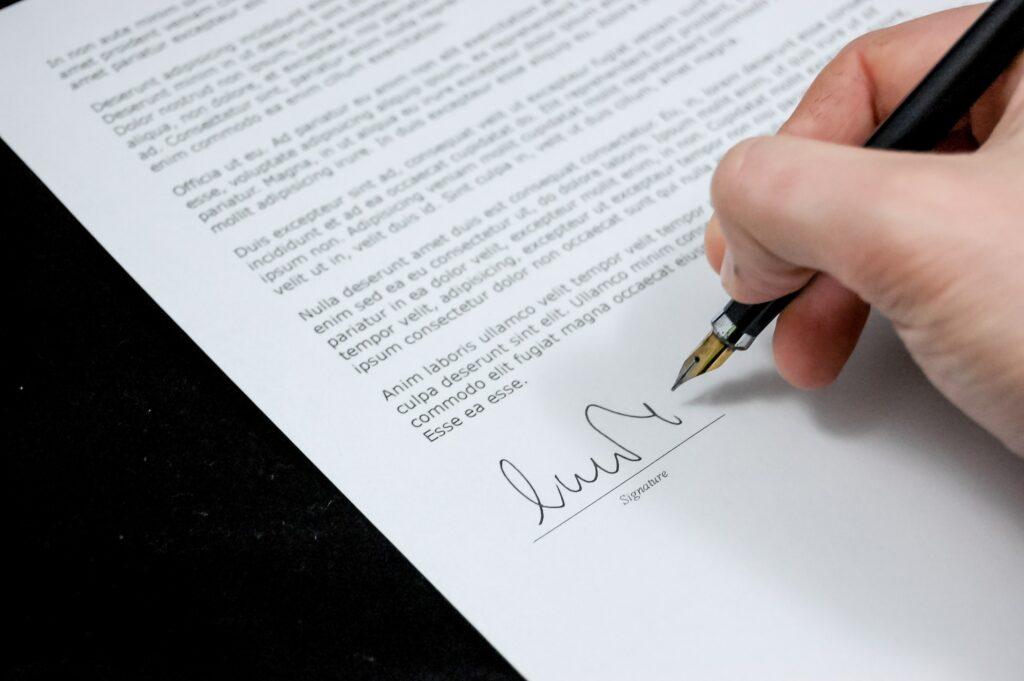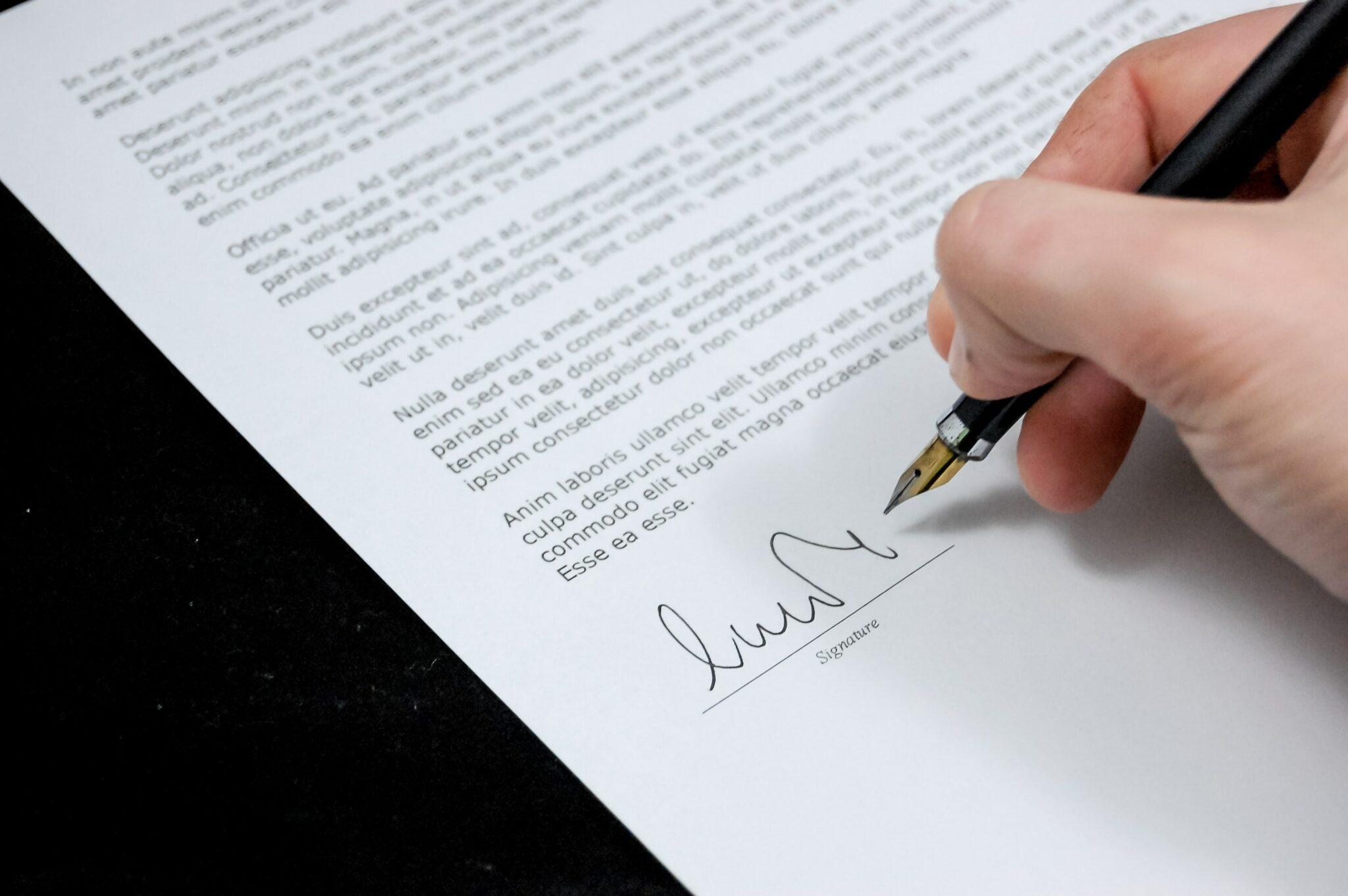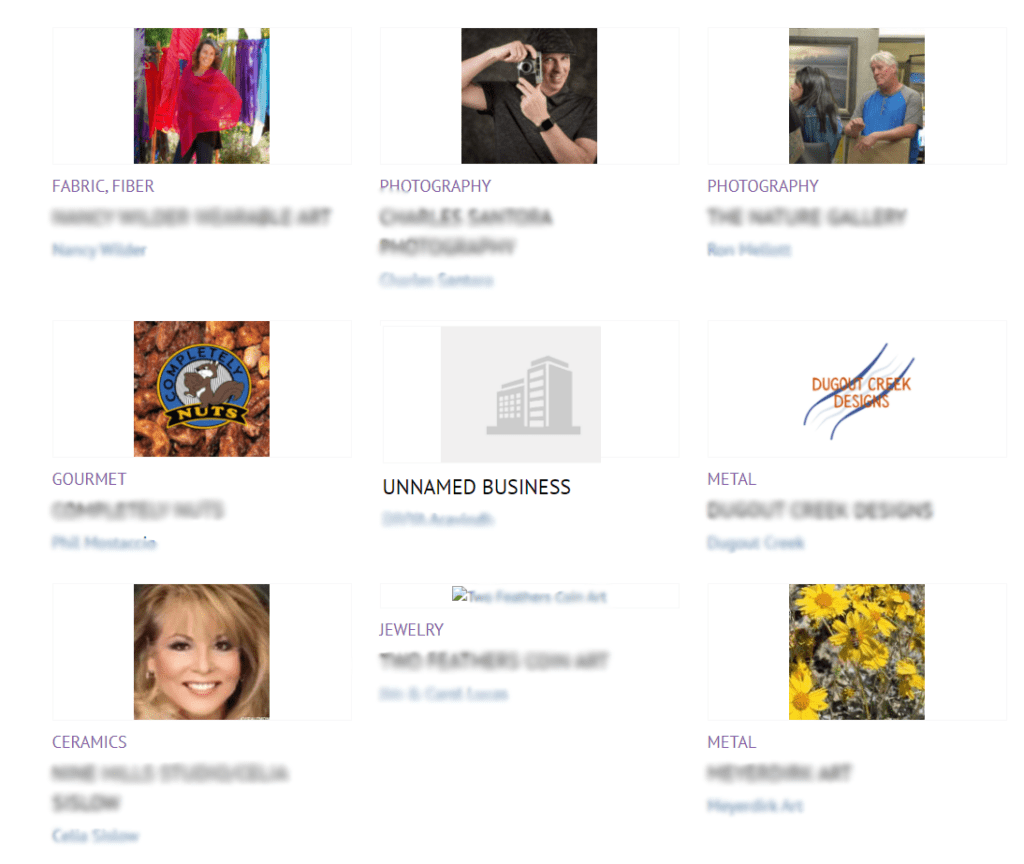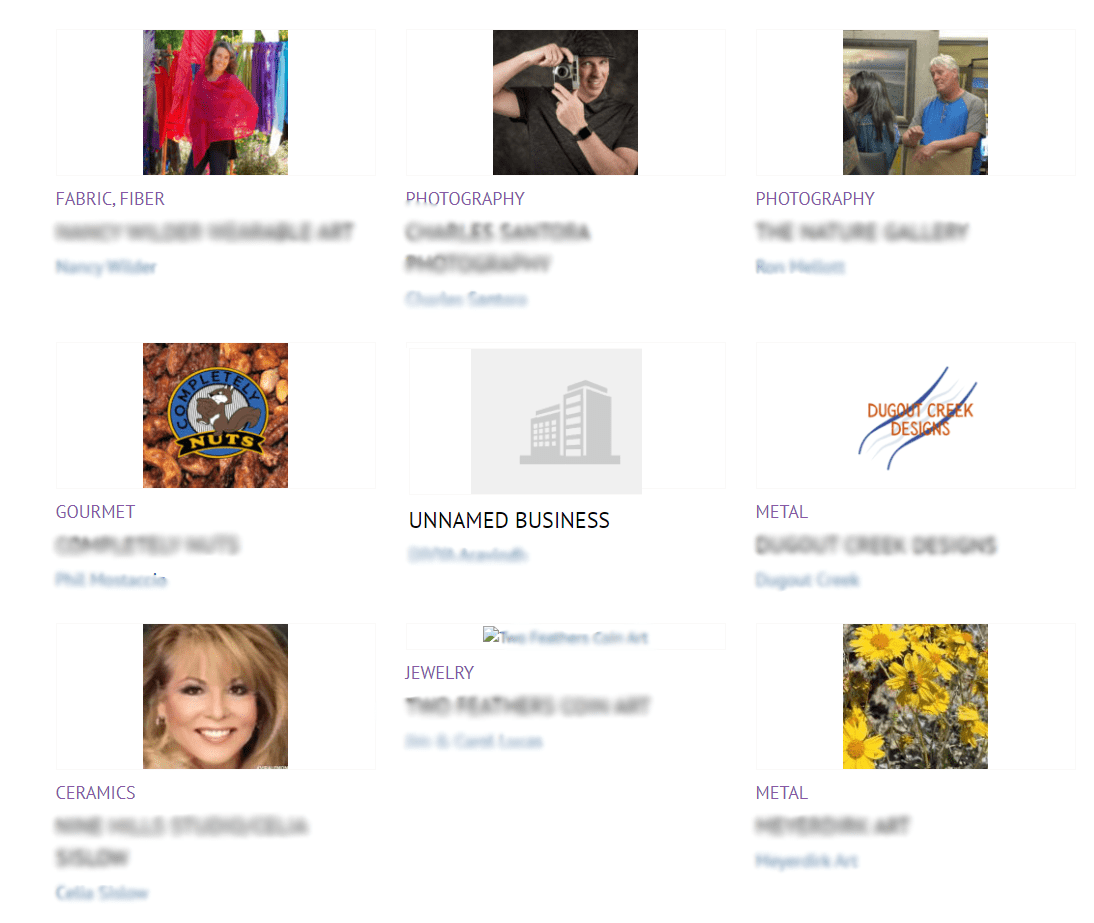 Show your customers who you are:
Your customers love your story.  This is an opportunity for your to talk to them in a virtual world.  You may not be face-to-face, but they still want to know you - your story - what inspires you - and what sparked the creative process for the products they're considering purchasing.
Add an Artist Biography
Add images or video to your gallery
Add works-in-process photos and videos
Drive customers to your in-person shows:
That new customer who found your product here may want to stop by your booth for another piece when you're near their town.
Publish your show calendar
Tell us your favorite show stories
Add booth images to your gallery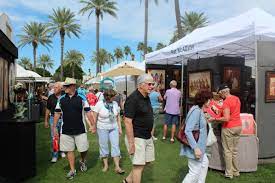 Increase Your Catalog Exposure to Shoppers:
At OAF, we are always working to build our relationships with search engines.  Building a strong profile on OAF lets you take advantage of all the work we do behind the scenes to get your art in front of shoppers.  Here are some tips to take advantage of this:
Be sure to use your name and business name throughout your story.
Be sure your profile talks about what you do and the techniques you use.

If someone searches Google for "Artist who does custom oil portraits," and your biography includes the phrase, "I am an Artist who does custom oil portraits," there's a great chance your profile will be one of the top search results.

Check everything you've written and see what kind of phrases pop out as "someone could put this into a search engine, and my work should appear."  You should have several of those.

You might make jewelry, but if you explain the metals or materials you use and your specific technique,  you'll show up to customers searching for exactly what you offer.

Keep adding content!  The internet loves new information, and as your business is growing, changing & maturing, your profile has lots of opportunities to grow.  Repeat customers love to learn more about you, your events, and your art - keep them coming back with fresh updates.

Some easy ways include keeping a current events calendar, posting customer testimonials (with permission), keeping a gallery of customers' photos of your work, or even adding a few thoughts for the community at the end of each show season.