Where is the Best Place to Buy Art Online: A Comprehensive Guide
The art world has never been more accessible than it is today, thanks to the power of the internet. Countless online marketplaces offer endless options for discovering, purchasing, and appreciating art. But with so many choices, where should you begin your search for the perfect piece? In this blog post, we'll dive deep into the world of buying art online, comparing popular marketplaces and reveal why Online Art Festival is the ultimate destination for your art needs.
Before You Start Your Search For Art Online
1. Know your preferences
Before diving into the online art market, it's essential to know your tastes and preferences. Where do you want to display your new art? Do you prefer abstract or figurative art, photography or painting, emerging artists or established names? Are you searching for decorative art, wearable art or functional art? Knowing what you want makes it easier to navigate the vast sea of online art options.
2. Set a budget
Determine a budget before beginning your search. The art world caters to all budgets, from limited edition prints to one-of-a-kind originals. With a clear price range in mind, you can focus on finding the perfect piece within your means.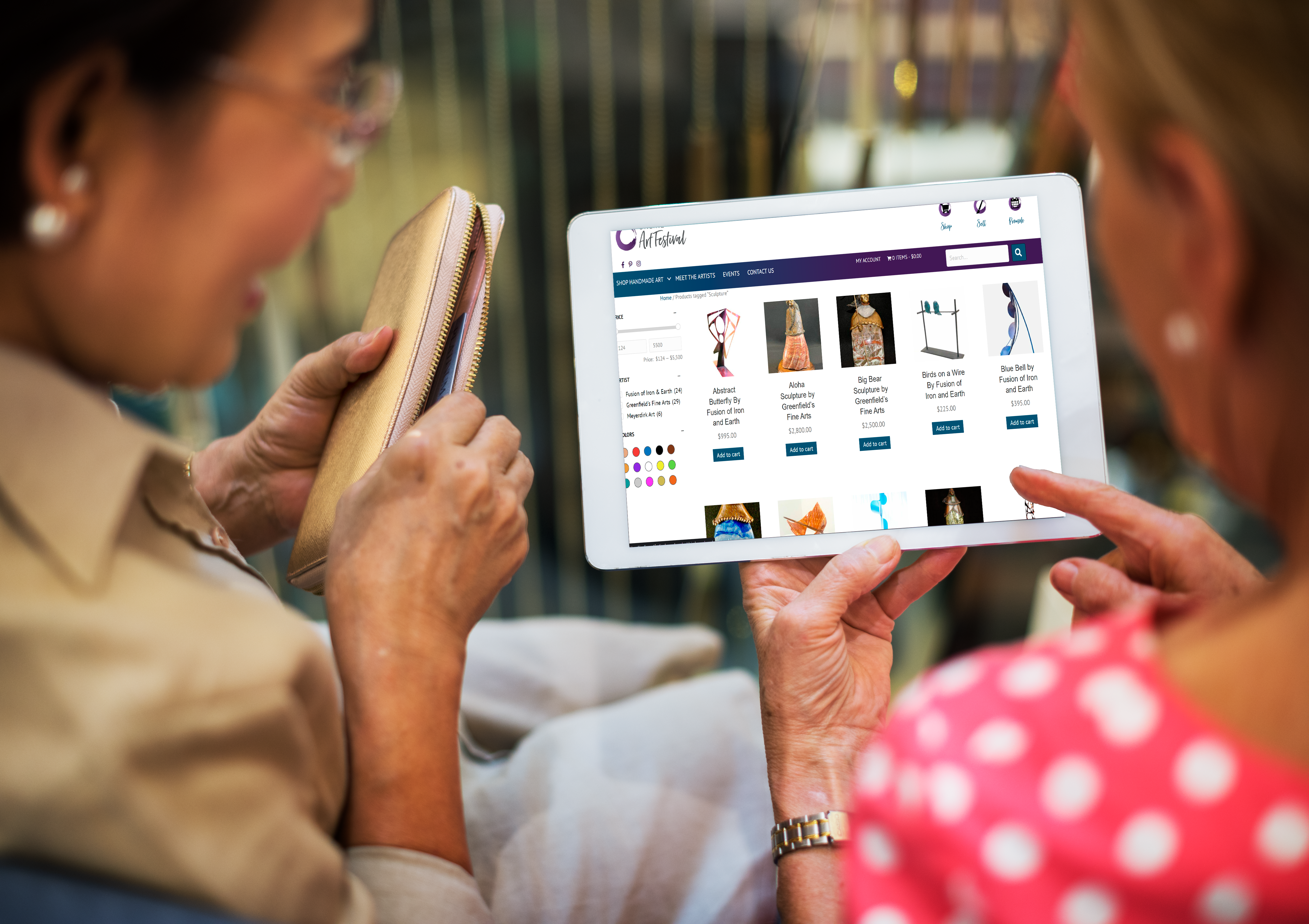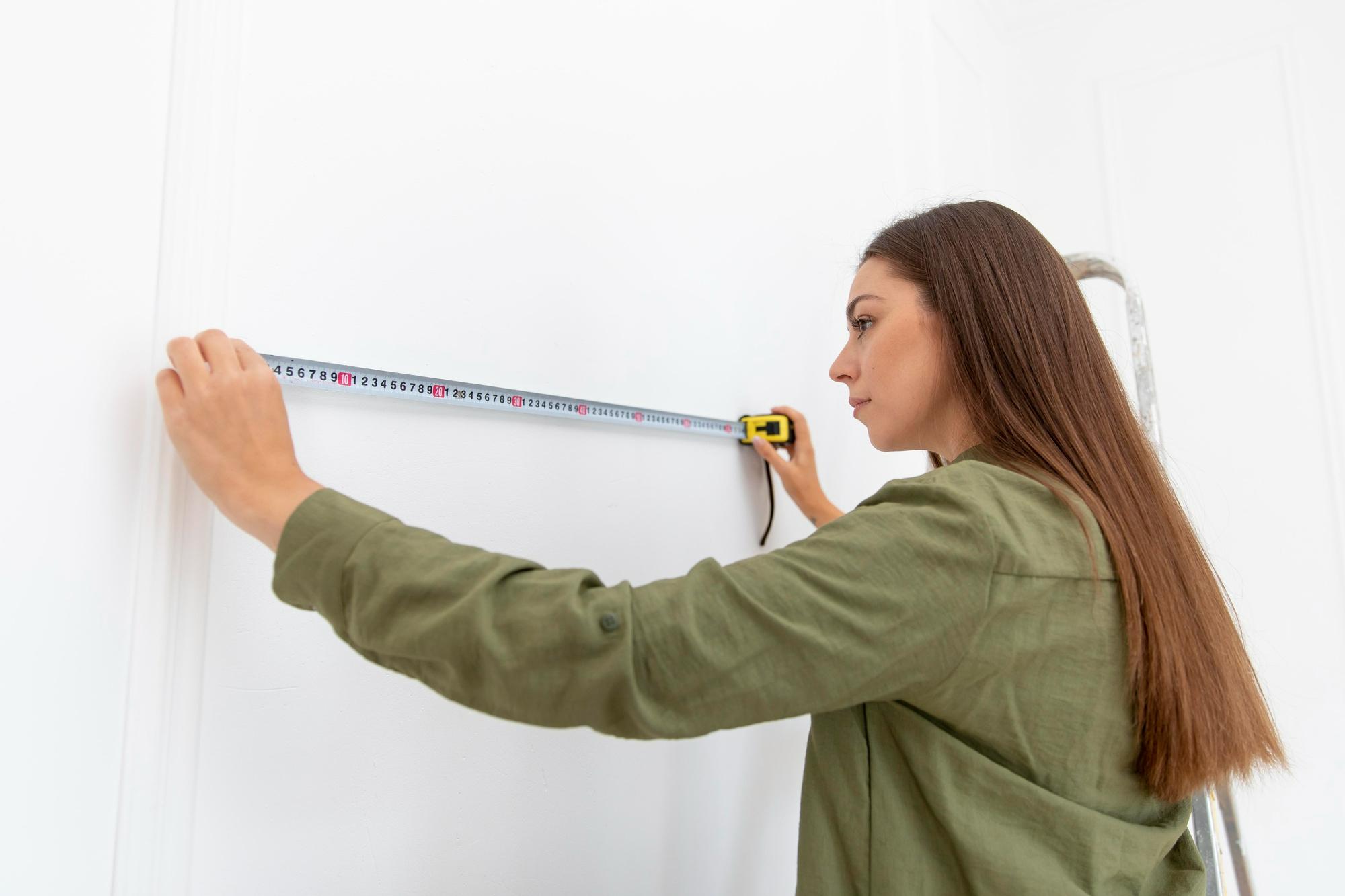 3. Considering the scale and placement of artwork
Before buying art, it's important to consider the scale and placement of the piece in your space. Evaluate the size of the artwork and how it fits within the dimensions of the room, keeping in mind factors like wall size, ceiling height, and furniture arrangement. Visualize how the piece will interact with other elements in the space and think about the best location to showcase the artwork. You may want to use digital tools or even paper cutouts to help envision how the art will look in its designated spot. By considering scale and placement, you can ensure the artwork you purchase complements your space and elevates its aesthetic appeal.
4. Keep an eye on trends, but trust your instincts
While it's beneficial to stay informed about current trends in the art world, ultimately, you should trust your instincts when selecting artwork for your collection or personal tastes. Art trends can shift quickly, and what's popular today might not be in high demand tomorrow. The most important factor when purchasing art is your personal connection to the piece – if it speaks to you or enhances your space or enjoyment, it's likely a worthwhile investment. Remember, you'll be the one living with the artwork, so choose pieces that resonate with you and bring you joy.
Comparing Popular Online Art Marketplaces
Etsy, Saatchi Art, Artsy, and Online Art Festival
These popular marketplaces feature a wide range of art, from prints and paintings to sculptures and mixed-media pieces. While Etsy tends to cater to smaller-budget buyers, Saatchi Art and Artsy boast a more diverse range, including higher-priced works. Online Art Festival, on the other hand, offers everyday art across a budget spectrum - from $20 to $20,000. COnsider these factors when deciding where to buy art online.
Etsy - Navigating the vast selection
Etsy, known for handcrafted and vintage items, offers an expansive range of styles from independent creators and resellers. While the platform is a hub for crafts, supplies and handi-work, it can be challenging to sift through the sheer volume of listings in search of art. Finding pieces that align with your preferences might require time and patience due to the platform's structure and the variety of offerings and types of products.
Saatchi Art - Balancing art discovery with pricing considerations
Saatchi Art promotes emerging artists within the high-end market, providing collectors with the opportunity to invest in talent before they become well-known. The platform's focus on up-and-coming traditional artists ensures a diverse range of artwork, but the price range can be higher due to the nature of the pieces. This may make Saatchi Art less accessible to casual collectors or those with limited budgets.
Artsy - Bridging the gap to global art market accessibility
Artsy aims to make the global art market accessible to anyone with an internet connection, offering an extensive range of art from established galleries, museums, and artists worldwide. While the platform serves as a hub for art education and discovery, its focus on established institutions can result in less affordable pricing for casual collectors or those on a budget. This may limit the platform's appeal to those seeking more approachable options in the art market.
Online Art Festival - The Ultimate Destination for Art Lovers
Curated selection of art and artists
What sets Online Art Festival apart from other platforms is its curated selection of art and artists. Each artist is carefully chosen for their skill, creativity, and unique vision. This ensures a diverse and high-quality selection of artwork.
Lower fees and fair prices
Online Art Festival charges minimal fees, which means artists can offer their work at more affordable prices without compromising quality. This is a win-win for both artists and collectors, and is an important consideration when deciding where to by art.
Strong artist-collector relationship
Online Art Festival promotes direct communication between artists and collectors, allowing for a more personal connection. This helps build trust and encourages lasting relationships in the art world.
Seamless browsing and purchasing experience
Online Art Festival's user-friendly platform makes browsing, discovering, and purchasing art a breeze. Plus, their secure payment system and shipping options make it easy to get your new masterpiece to your home or office.
The clear choice to find your next piece of everyday art
Your search for where to buy art online ends with Online Art Festival. With its curated selection of artists, fair prices, and excellent user experience, it's the ultimate destination for discovering your next masterpiece. Don't miss out on the art world's best-kept secret – visit Online Art Festival today!