Our Ultimate Guide to Collecting Photography Art

The art of collecting photography has gained significant traction among art enthusiasts over the past decade. Once considered a niche hobby, it has evolved into a respected form of art collecting. 
Emotional Connection: Photography has the unique ability to capture moments, emotions, and stories in a way that resonates with people. The emotional connection you form with a photograph can be deeply personal, making it a meaningful addition to your living space, your office, or even your life.
Investment Potential: Beyond emotional value, photography is increasingly being recognized as a sound financial investment. The market for photography has grown, and artworks by well known photographers have seen their value appreciate over time. However, if you are approaching your photo art collection from an investment standpoint, it's crucial to have a well-researched strategy. You should take time to learn about the artist, about the print and about the artist's ability to hold their market over time.
Understanding Photography as a Medium
Photography is a unique art medium.  Different artisan photographers have vastly different view through the camera lens.  And the actual prints might range from standard, glossy paper prints to newer techniques like dye-sublimated aluminum or prints that have been applied directly to glass.  Modern photography is a merger between an artist's perfect eye and cutting edge technologies.
Photography comes in various forms—black and white, color, digital, film, and more. Each has its own aesthetic and emotional impact. For instance, black and white photography is often considered more 'timeless,' while color photography can capture the vibrancy of a scene. Wildlife photography can be majestic and wild, but landscapes tend to bring feelings of calm to a room.
The quality of a photograph is not just in the image captured but also how it's printed for display. Processes like Chromogenic prints (C-prints), dye destruction prints, and silver gelatin offer different visual effects and longevity. Each process has pros and cons of the long-term value, ease of creation and print quality.  Knowing about these options can help you make informed decisions.
Starting A Photographic Art Collection
The first photo art piece that you purchase might be on a whim.  You spotted a professional photo and it reached out to you, spoke to you , and demanded that you find space to proudly display it. But as your collection grows, there are other considerations to protect the value of your investment.
Research & Understand the Market
The art market is complex and ever-changing. Photography is no exception to this rule. Before diving in, familiarize yourself with current trends, notable artists, and price ranges. Websites, auction results, and art fairs are excellent places to start your research.
While it's tempting to go all out, it's wise to set a realistic budget. Remember, collecting art is often a long-term commitment, and it's better to start small and gradually expand your collection.  Sometimes it's better to have multiple pieces from throughout an artist's career than it is to buy a whole set at once or get the largest print you can afford right away.  And some people prefer to purchase photo art from a variety of photographers over several years instead of a complete collection from a single artist.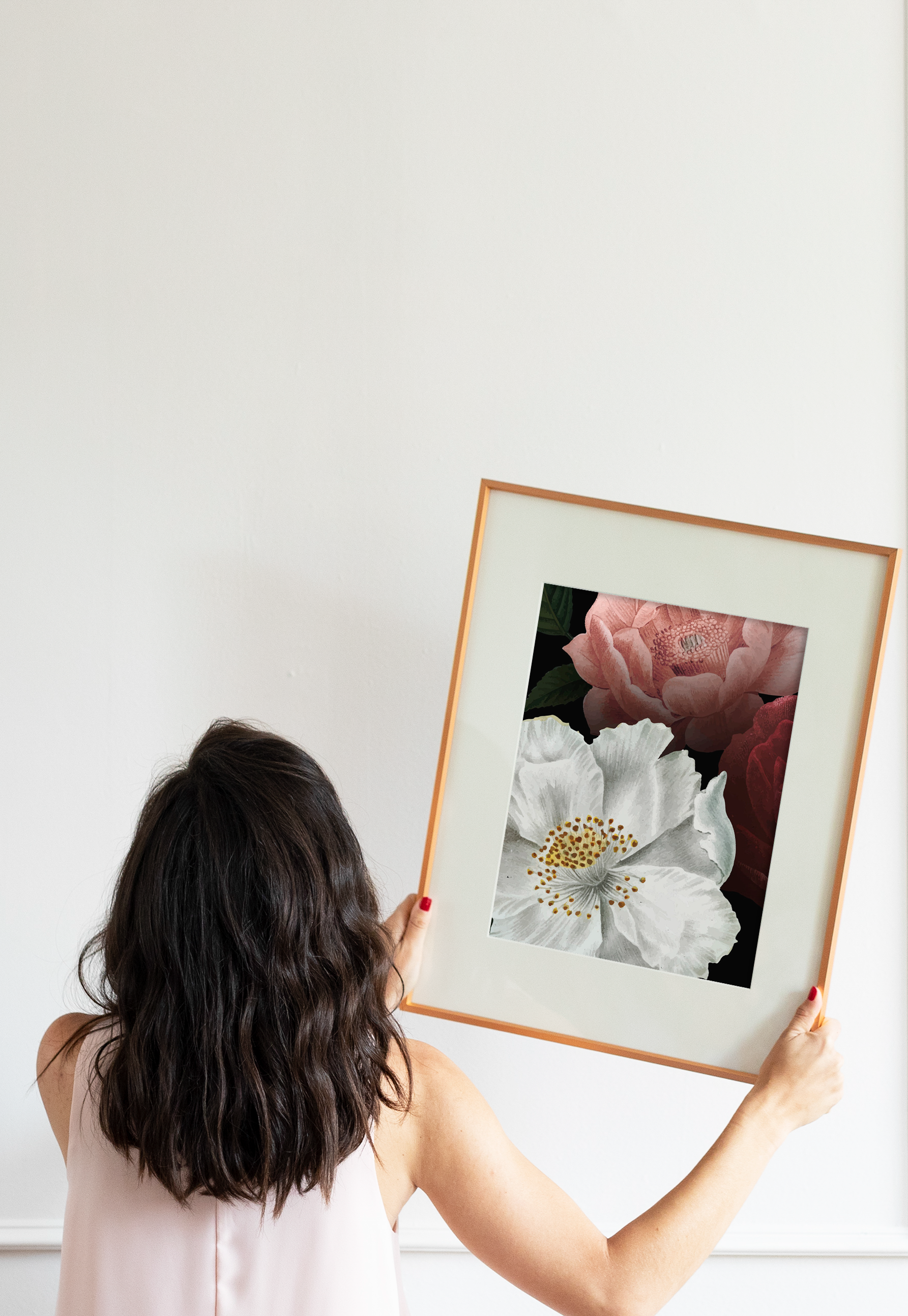 Choose the Right Photo Artwork
How do you know where to start?  Or even where to continue after the first piece? You'll need to do your research.  Over time, the market for photo art changes just like all fine art markets do.
An artist's reputation can significantly impact the artwork's current and future value. Look for artists with a consistent exhibition history, awards, and positive critical reviews.  As you begin to understand what to look for, it becomes easier and easier to spot an up-and-coming photography superstar.
The Story Behind the Shot
Every piece of art tells a story or conveys a message. A photo is one of the strongest visual stories to be told among modern humans. Whether it's a historical snapshot or a conceptual piece, the narrative behind the artwork can add layers of meaning and value to your collection.
Limited Editions & Provenance
The value of a photograph often correlates with its scarcity. Limited editions, usually marked with a number like "1/50," indicate how many prints exist. Provenance, or the artwork's ownership history, can also add value and authenticity. It is not uncommon for a custom photograph to increase in value each time it changes collections. Serious collectors often recognize the expertise of fellow collectors when establishing artwork values.
Where to Buy Photography Artwork
It's not uncommon for a collection to begin with a simple, personal purchase.  But, as you continue to expand your collection of photo works. you'll find there are many places and events that allow you to immerse yourself in the worlds of art and photography.
Physical venues like galleries and boutique stores offer the advantage of seeing the artwork in person and consulting with experts. They also provide a platform to discover emerging artists whose works may not yet be available online.
Art Fairs & Art Festivals are an amazing venue to meet both well established and new photo artists.  At an art festival, you have an opportunity to meet the artist - to learn their story and go beyond the photo itself.  You can stroll the aisles, enjoy the day and when you spot that perfect image as you approach an artist's booth, you have an opportunity to get the story behind the photo.  You can learn about the artist - about the scene they have captured, and about what inspires them to see the world through the camera lens the way they do.
The internet has democratized art collecting, making it accessible to everyone. However, ensure you're buying from reputable websites and always check for certificates of authenticity. Platforms like Online Art Festival take time to screen each artist with certain jury criteria to ensure authenticity of every image on the platform.  Websites with real artists will always allow you to interact directly with an artist before you make a purchase.  That moment of connection is a large part of the art collecting process - even when it's done digitally.
Caring for your Photography Collection
Proper care can significantly extend the life of your photographs. Factors like humidity, temperature, and exposure to light can affect the artwork. Specialized storage solutions and frames can help mitigate these risks.  The photographer should be able to assist you with proper handling or storage options.
Maintaining a detailed record of your collection is crucial. This should include certificates of authenticity whenever possible, invoices, and any correspondence with the artist or gallery. This documentation can prove invaluable for insurance purposes or if you decide to sell pieces from your collection. It's always a good idea to keep a back-up copy of these records off-premises from your art collection in case of disaster.
As your collection grows, you may find yourself gravitating towards a specific theme, era, or style. This focus not only adds coherence to your collection but can also make it more appealing to future buyers or exhibitors.
In today's interconnected world, art with cultural, social, or political relevance can add depth and meaning to your collection. Whether it's works focusing on social justice issues or historical events, such pieces can elevate your collection beyond aesthetic appeal. Your collection can shine a light on historical perspectives over time, adding value to all of humanity as we move forward.
Collecting artistic photography is a rewarding journey that offers both emotional satisfaction and the potential for financial gain. With the right approach, you can build a collection that not only brings joy but also serves as a lasting legacy. So why wait? Dive into the fascinating world of photography collecting with some of these great pieces by Online Art Festival Juried Artists.