Aug.27

09:00 AM - 17:00 PM

Event Category

Independent Art Festival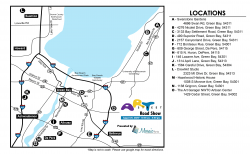 DON'T MISS OUT – THIS IS ONE DAY ONLY.
Why did we create ArtStreet Road show? Well we thought, just because Artstreet 2020 was cancelled due to Covid-19 doesn't mean you can't still shop the beautiful art from our juried fine artists of ArtStreet! The ArtStreet 2020 Road Show will allow you to travel throughout the Greater Green Bay area to shop from our ArtStreet 2020 fine artists at various locations.
Online Map and Printed Maps will be available at the locations.
Yard signs will be placed at each location to make it easier to spot this official ArtStreet Artist space.
Please follow all Covid-19 social distancing and the artists requests.
Leave feedback
Describe your experience with ARTSTREET ROAD SHOW 2020